---
Title: HAPPY THANKSGIVING! Get 10% OFF all items at the BrillKids Shop!
Post by: Kezia on November 21, 2018, 02:40:04 AM
---
Black Friday + Cyber Monday Sale
As the holidays finally approaches, we would like to extend our thanks by giving you a BLACK FRIDAY and CYBER MONDAY SALE before Christmas.
Buy any BrillKids product for your child or for a friend during this period and get 10% OFF your purchase! This special offer runs November 21 to November 27, 2018 ONLY, so make sure to visit us before this offer expires!
Get BrillKids Value Bundle 2 for ONLY $299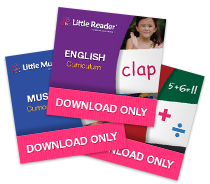 We're getting in the holiday spirit early this year - our Value Bundle 2 is now available at a special price of $299.
Value Bundle 2 originally retails for $449, so that's a great discount!
All Storybooks still 50% OFF!
Our Little Reader Storybooks now at affordable prices!
For a limited time, get our Aesop's Fables Vol 1 and 2, Little Reader Storybook series or Little Reader Big Print books and get 50% OFF retail price.
The discount DOES NOT apply towards shipping rates. No adjustments can be made on prior sales. BrillKids reserves the right to change this promotion at any time. Offer available only to purchases made at the BrillKids Online Store. This promotion is valid only from 21 Nov to 27 Nov, 2018.
All Content © 2018 BrillKids Inc. All Rights Reserved.
---
Title: Re: HAPPY THANKSGIVING! Get 10% OFF all items at the BrillKids Shop!
Post by: MarthaT on November 23, 2018, 10:28:31 AM
---
Happy Holidays!
---
Title: Re: HAPPY THANKSGIVING! Get 10% OFF all items at the BrillKids Shop!
Post by: Adriantoth on October 14, 2019, 09:15:02 AM
---
Essays are very important features of academic work. The essay is used as a form of assessment in many academic disciplines and is used in both coursework and exams. It is the most common focus for study consultations among students using Learning Development. It is really a tool to understand deeply about anything. And is really a form of assessment. The essay holds a collection of different information about a particular topic. We can write a custom essay (https://essayacademia.com/) about any particular topic.

---
Title: Re: HAPPY THANKSGIVING! Get 10% OFF all items at the BrillKids Shop!
Post by: cindy8559 on October 24, 2019, 03:49:51 AM
---
I'm a fan of yours, your posts are great. gpa calculator online (https://gpa-calculator.online)